Stream4U For
Time to launcha new product?
Stream4U will answer ALL your questions for different events !
Time to launch a new product? Need to communicate with your branches worldwide? Want to engage journalists/newspapers? Do you want to present the quarterly report to financial analysts?

Do you have a booth at a fair / exhibition / festival ? Are you launching a revolutionary product or service ? Want to broaden the media coverage of the event ? Want to give more visibility to your brand ?

Do you organize a congress / event? Want to broaden the media coverage of the event? Do you want to reach a wider audience? Do you simply want to stand out from the usual event?

Are you a sports association? Do you want to increase the visibility of your sporting event? Do you want to retain your fans?
Do you want to increase your team's popularity?
Why you will love Stream4U !
Unlimited users: STREAM4U dynamically scales when the number of viewers grows

Global coverage: Users located anywhere on the planet

High reliability:
server redundancy and backup, so as to prevent any possible failure

Stability: Predisposition of multiple video streams to guarantee maximum stability

Firewall:
Ability to go through corporate firewalls

Public and private events: The player can be published on public or private pages

Advanced stats: Detailed reports / analytics

Your brand first:
you can insert a customised logo in the player
Do you need video equipment ?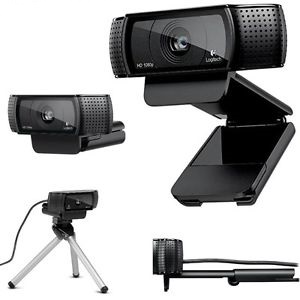 Solution 1 - with professional webcam:
Webcam with 1080p HD video resolution and 90 degree field of view
USB microphone
Tripod
Compression and streaming software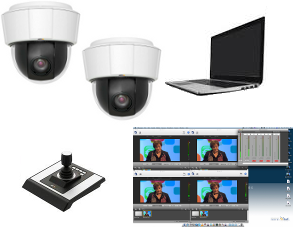 Solution 2 - with AXIS dome cameras:
One or more power over ethernet video cameras
1 PC for encoding and storage (Intel i5/i7 processor, 8GB RAM, HD 500GB)
Professional compression and streaming software
Cameras control software
Joystick to drive cameras (optional)
Solution 3 - with audio / video mixer and multiple HDMI cameras:
Professional audio / video mixer with 4 audio channels and 4 video channels that incorporates a video switcher, audio mixer, preview monitor and streaming-ready USB output in a single product
Two or more HDmi digital cameras full HD with integrated microphone
Stands or brackets for fixing the cameras
Compression and streaming software