A strong video presence to boost your business!
As a WimTV user you can create an effective video presence on the Web. You can publish and stream multiscreen video programs, subscriptions, live events and schedules with native monetisation support
Get started for free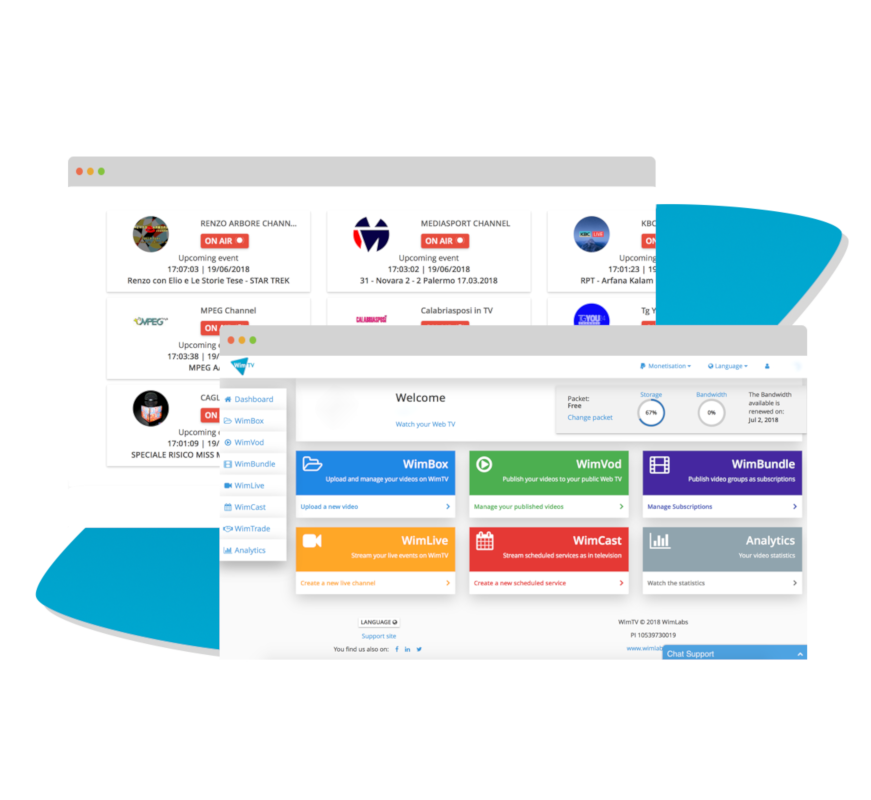 WimBox
Upload and manage your videos in a simple and intuitive way. WimTV transcodes your videos for optimal viewing on the Web!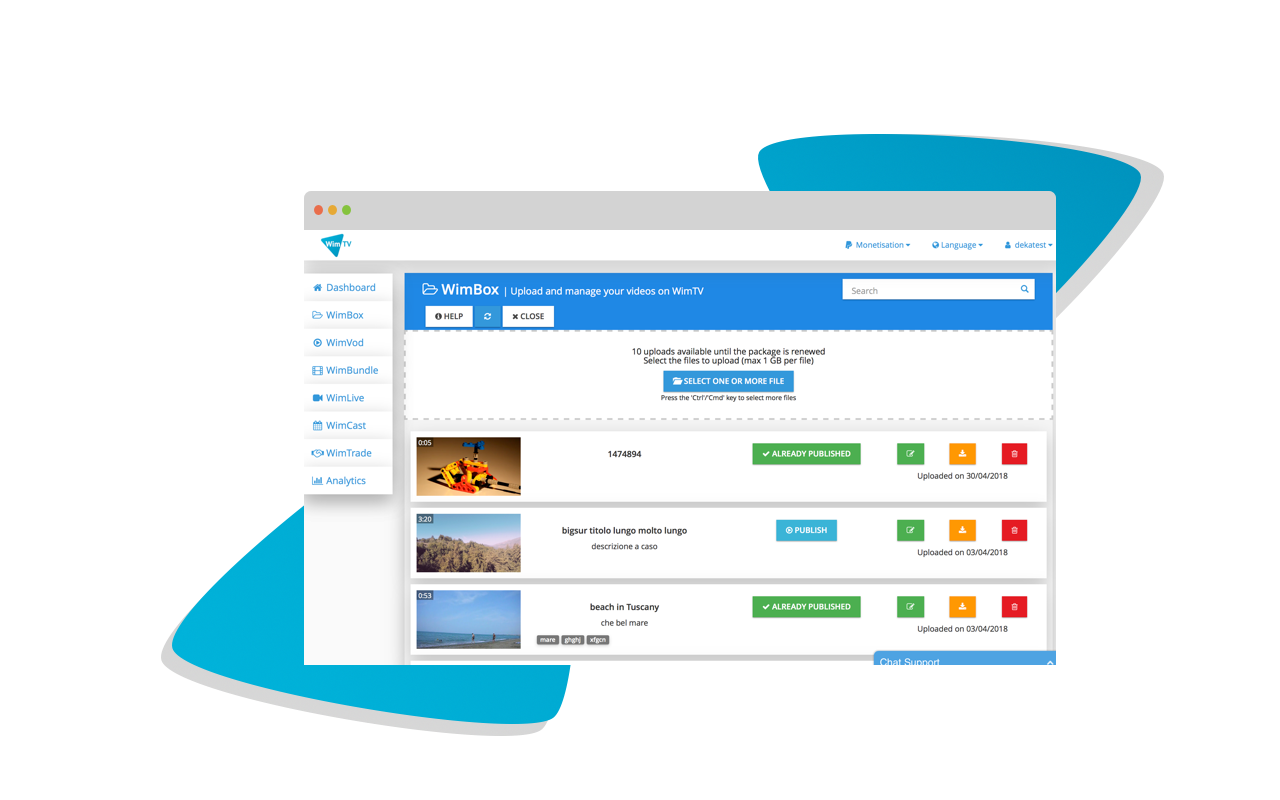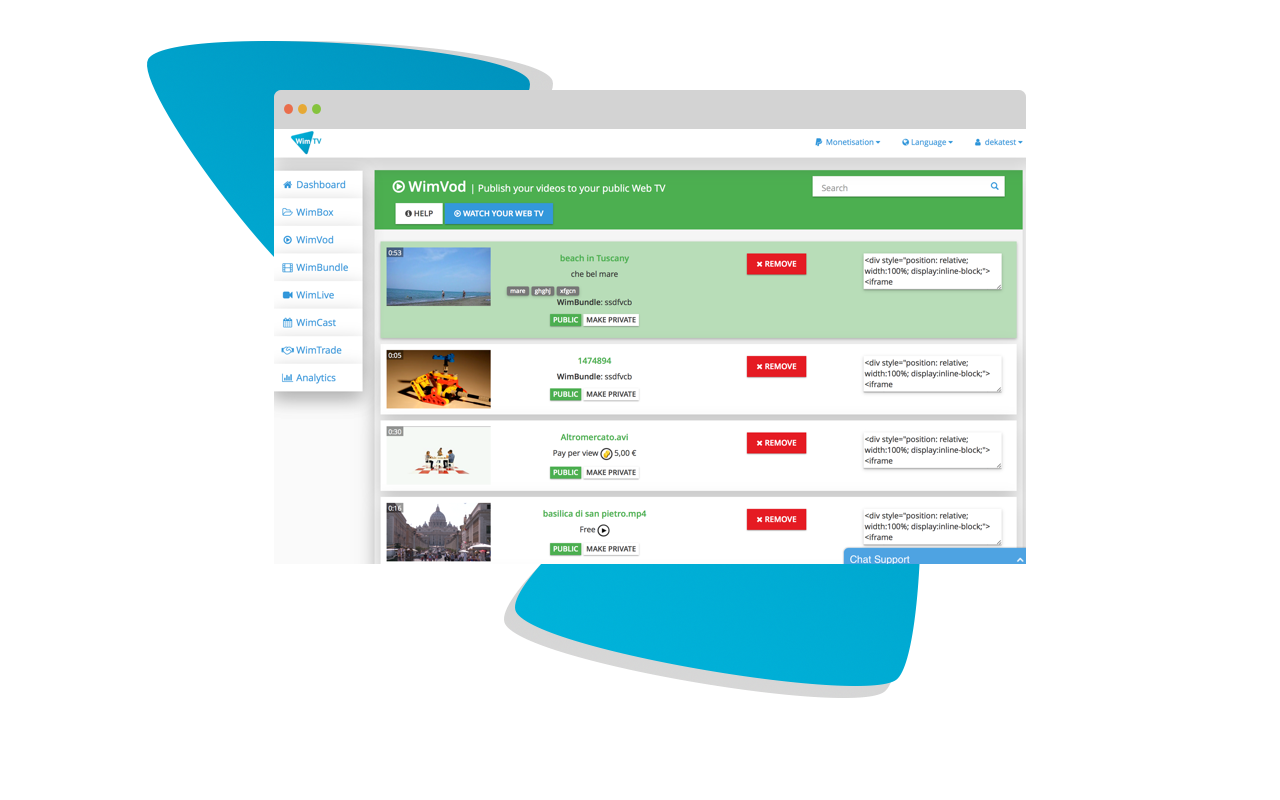 WimVod
Publish on demand videos on your public WimTV page or on your website. Attach a free licence or, if you want to make money with your videos, a pay-per-view licence
WimBundle
Create bundles of videos and offer them as subscriptions. Excellent for entertainment, distance learning and more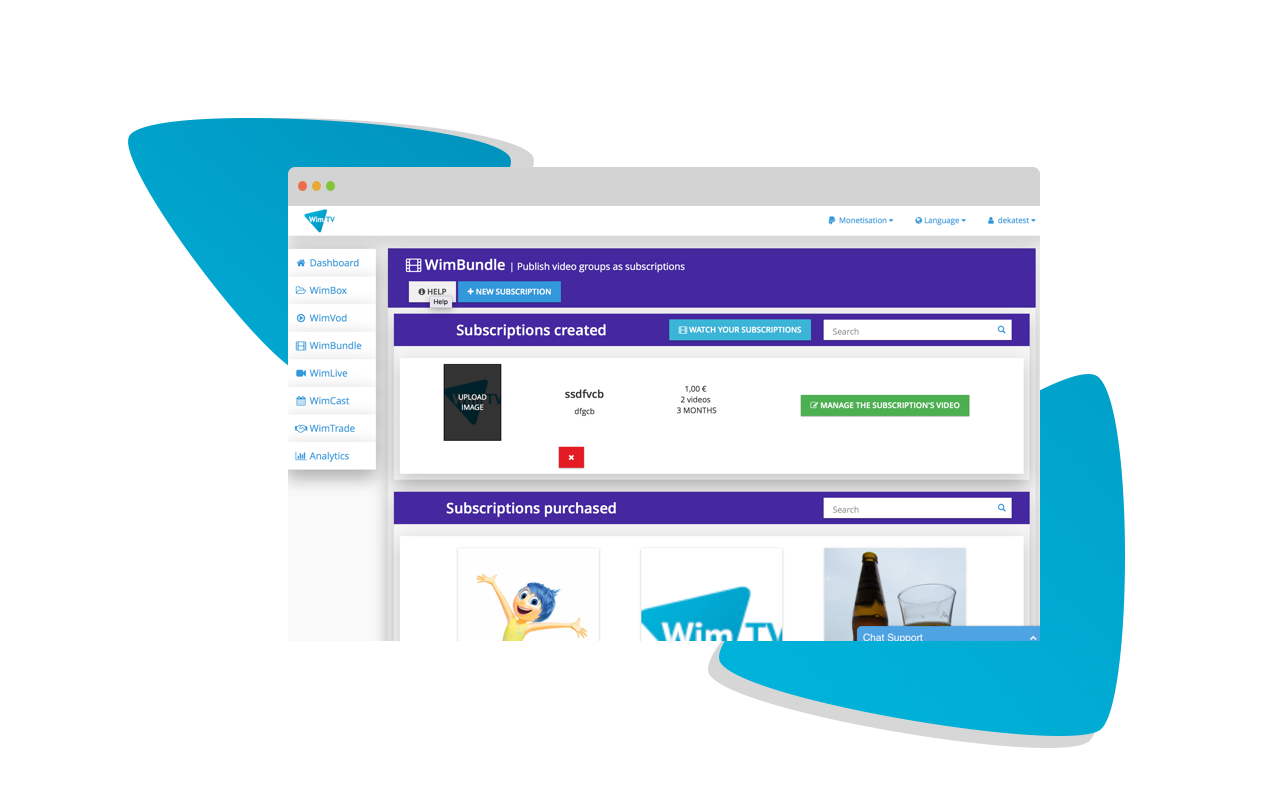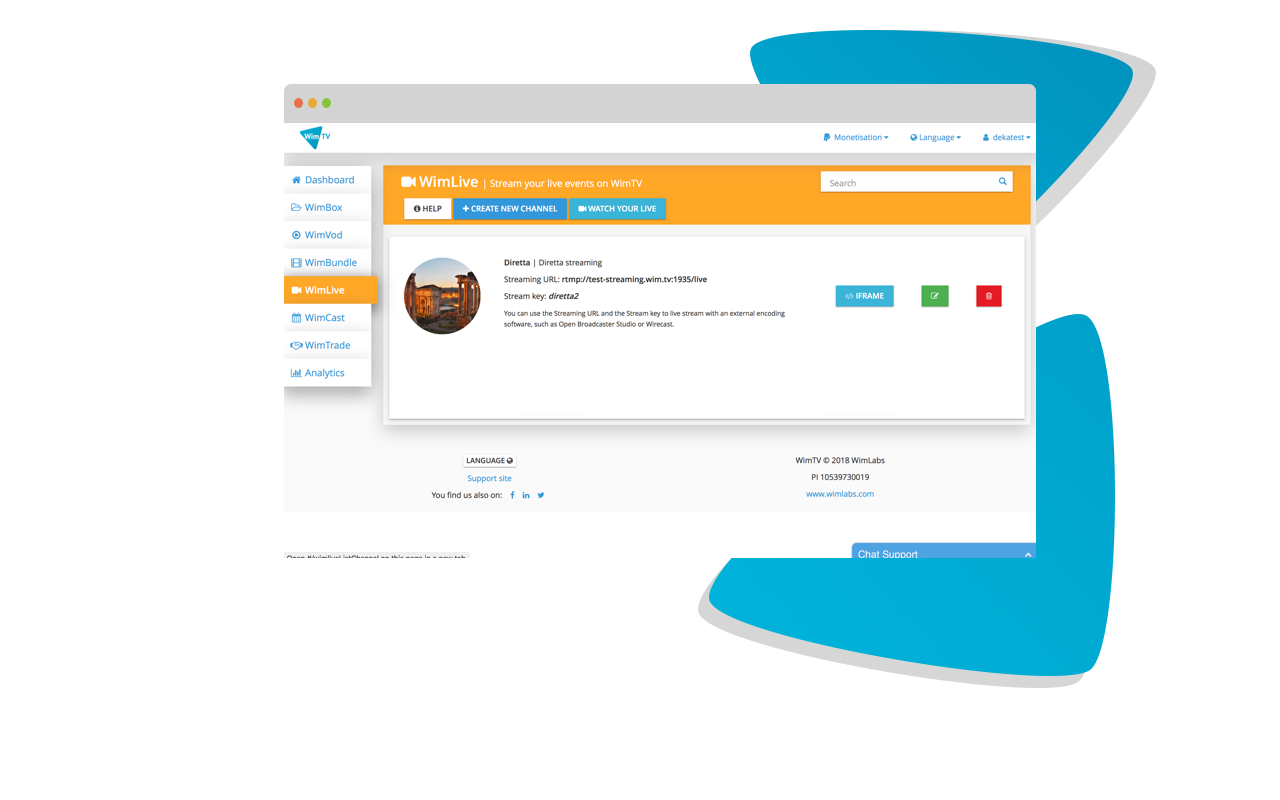 WimLive
In no time you can stream live events from any device to any device including smart phone or tablet. Users can watch your events in free or pay per view mode
WimCast
Create TV-style video programs. At the scheduled time users will see your programs and ads just like on TV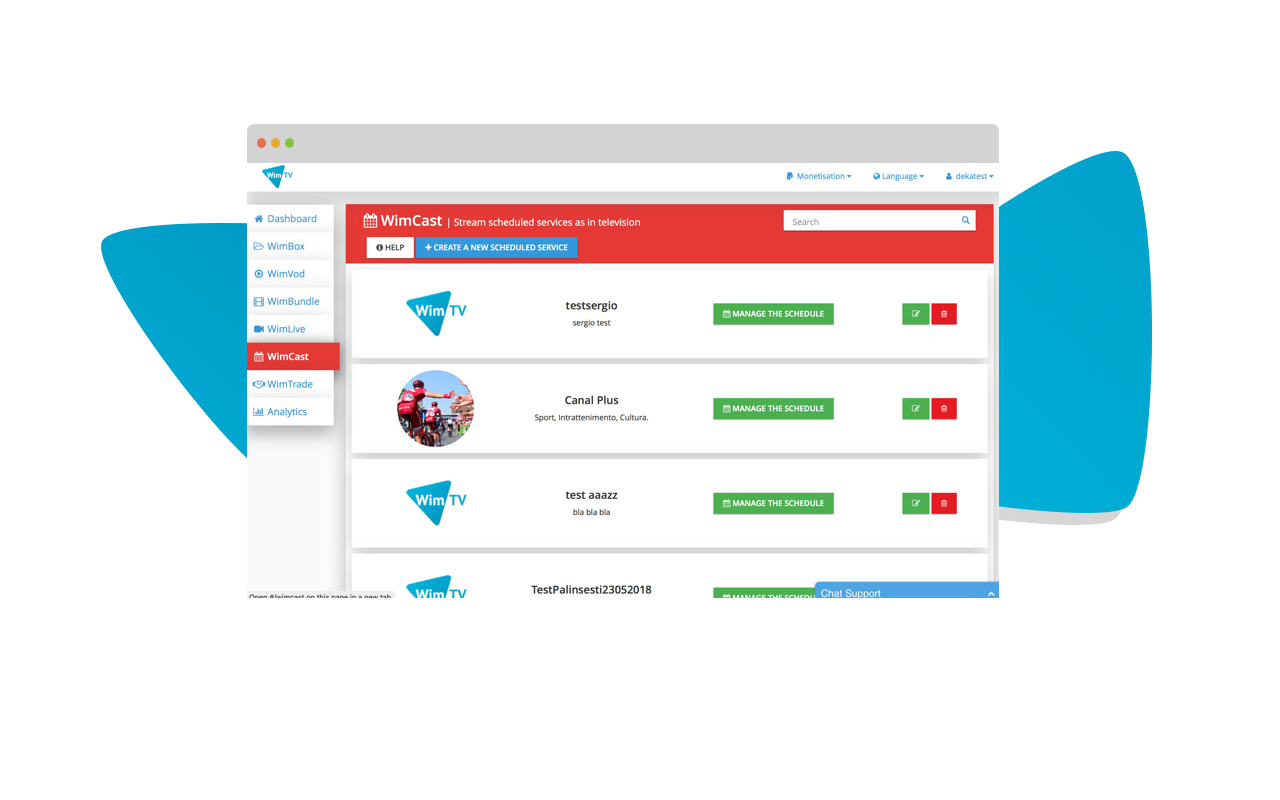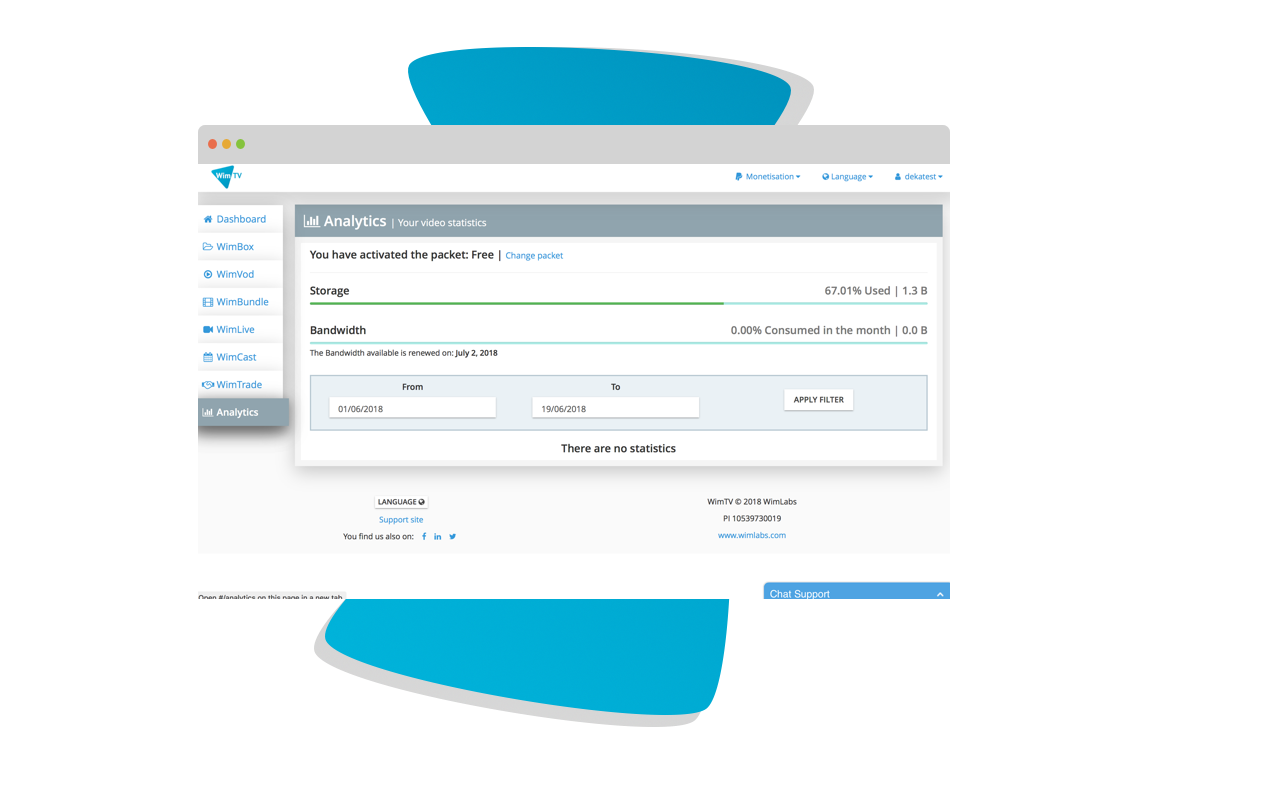 Analytics
Monitor how the views of your videos fare. Our platform will provide you detailed statistics of content and event views
GetWim
Use our proprietary tool GetWim to personalise a WebTV running on your web site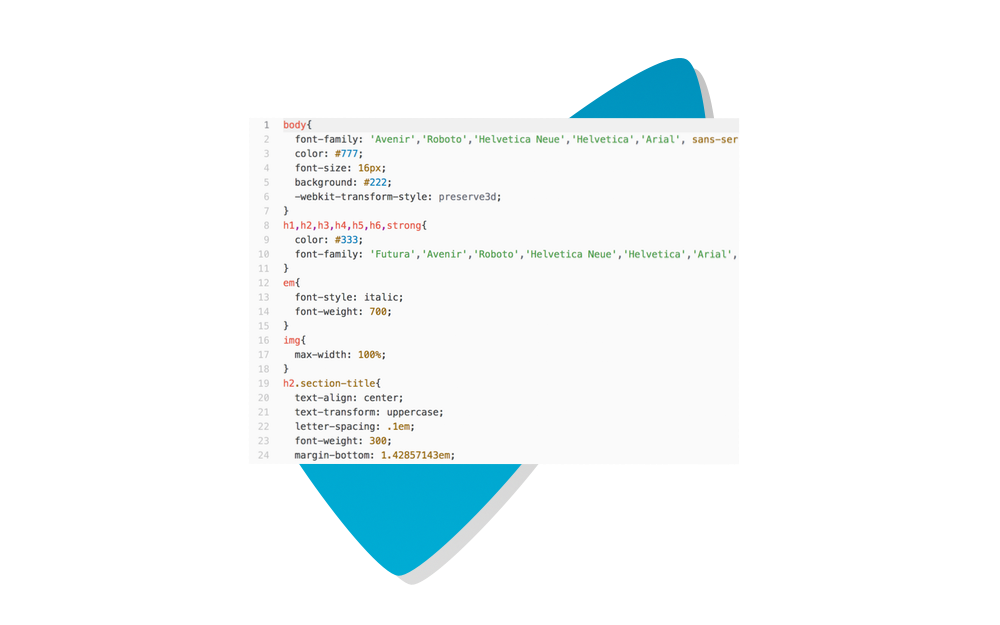 Find a plan that's right for you.
Get started for free.
Storage (GB):

Bandwidth (GB):

Monthly Uploads:

Maximum video size:
Best Offer
PROFESSIONAL
€

39,90
Per Month
BUSINESS
€

99,90
Per Month
500

800

Unlimited

Unlimited
Ask for a quote if you want us to develop a customise frontend to your WebTV
With WimTV I found the technological platform and the technical support with which to develop and grow my television format on the web, find new sponsors and increase our audience.

Roberto Brusati

MediaSport Channel

I did not think it could be so easy to make TV on the web ... now on my website I have a schedule 24 hours a day and the complete archive of the funniest moments of my career

Renzo Arbore

Renzo Arbore Channel

I was looking for a platform where to organize all the video production of our Web TV and program schedules where to give visibility to our sponsors. The research brought me to WimTV

Roberto Marchesi

Una finestra sull'Umbria